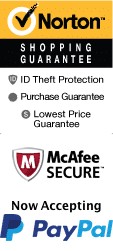 East Village Ice Cream Crawl
48 1/2 E 7th St New York City, New York 10003
1-800-987-9852
Chat Now
Get ready for a tasty adventure in one of the Big Apple's most vibrant neighborhoods! The East Village Ice Cream Crawl is an exploration of some of the city's most iconic ice cream shops, all located in the trendy East Village. The tour will take you to some of the best spots for frozen treats, while also providing insight on the history and culture of the neighborhood.

Over the course of this 2-hour tour, you'll visit four different ice cream shops, each with its own unique flair. Stops on the tour may include Davey's Ice Cream, Van Leeuwen Artisan Ice Cream, and Big Gay Ice Cream Shop. You'll get to sample some of their most popular flavors, as well as learn about the history of each shop and its contribution to the local community.

It's important to note that the East Village is a walking tour, so comfortable shoes are a must. But don't worry, the pace is leisurely, giving you plenty of time to take in the sights and sounds of the neighborhood. Along the way, your guide will provide insider tips on the best places to eat, drink, and shop in the area.

If you're an ice cream lover, this tour is an absolute must-do. Not only will you get to try some amazing flavors from some of the best shops in the city, but you'll also learn about the fascinating history and culture of the East Village. Whether you're a first-time visitor to New York or a lifelong resident, the East Village Ice Cream Crawl is an experience you won't soon forget.

So what are you waiting for? Book your spot on the East Village Ice Cream Crawl today and get ready for a sweet adventure like no other!
Book Now!