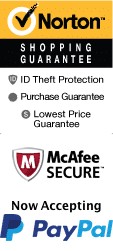 East Village Food Tour
149-179 E 8th St New York City, New York 10003
1-800-987-9852
Chat Now
Get ready to embark on a delightful journey through the East Village, widely lauded as New York City's melting pot of cultures, flavors, and experiences. The East Village Food Tour is a 2.5-hour-long culinary adventure that is as much about savoring delectable delicacies as it is about learning about the neighborhood's fascinating past, unique culture, and diverse population.

Your group will meet up with a professional foodie guide at a bustling intersection of the East Village and commence a fascinating journey through its vibrant streets. With a mix of old-fashioned delis, eclectic cafes, unique bars, and ethnic food shops, the East Village has a feast of flavors to offer, and this tour gives you a slice of everything.

You'll stroll through the charming side streets, sample a variety of exquisite bites, and hear intriguing stories about the people and places that define this trendy neighborhood. You'll experience a beautiful blend of cultures that make up the East Village, from Jewish and Ukrainian to Italian and Japanese. You will also learn about the area's socio-cultural past and its significance in shaping New York's history.

Expect to indulge in an array of sweet and savory bites, from legendary bagels and artisan pizza to falafels and pierogies. Sip on unique coffee blends, flavorsome tea, and refreshing beer as you marvel at the vibrant street art and stunning architecture surrounding you. Plus, get insider tips from your guide on the best food spots and off-the-beaten-path cafes and bars for your next culinary adventure in the city.

Enrich your experience as you taste your way through one of NYC's most distinctive neighborhoods, uncovering a mix of classic flavors and new tastes that will tantalize your taste buds. Through delicious food and fascinating anecdotes, the East Village Food Tour is an immersive experience that will give you lasting memories of an unmissable New York adventure.

In conclusion, if you are a food lover who wants to discover the hidden culinary gems of the East Village while diving deep into its history and culture, the East Village Food Tour is the perfect way to spend an afternoon. Join us for this flavor-packed journey through this iconic New York neighborhood to explore, savor, and learn. Don't miss out on this opportunity to taste the best of the East Village and make unforgettable memories. Book your ticket today!
Book Now!