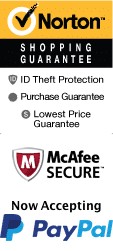 Chinatown and Little Italy Tour in New York City with Local Expert
155 6th Ave New York City, New York 10013
1-800-987-9852
Chat Now
If you're looking for a unique way to experience the vibrant diversity of New York City, then the Chinatown and Little Italy Tour with Local Expert is a must-try activity. Hosted by a knowledgeable guide, this tour is an immersive journey into the colorful cultures and traditions of Chinatown and Little Italy.

As you begin your tour, you'll be swept away by the bustling energy of Chinatown. Marvel at the vibrant shops selling fragrant herbs, exotic fruits, and savory dim sum. Hear the chatter of merchants and locals, and take in the beautiful architectural gems and historical landmarks that define this historic neighborhood. From the impressive Mahayana Buddhist temple to the towering arches of the entrance to Chinatown, you'll be awed by the rich and diverse landscape of this iconic district.

Next up is Little Italy, a vibrant neighborhood steeped in Italian-American history and culture. Marvel at the colorful street art and stroll along Mulberry Street, the heart of Little Italy, lined with charming outdoor cafes, cozy family-run eateries, and delectable pastry shops. Sample mouth-watering authentic Italian pizza, pasta, cannoli, and espresso, and learn about the fascinating stories behind the many noteworthy landmarks dotting the streets.

Throughout the tour, your guide will regale you with entertaining and insightful anecdotes about the history, culture, and traditions of these dynamic neighborhoods. Get insider tips on the best places to eat, shop, and explore, and gain a deeper understanding and appreciation for the complexities that make New York City such an iconic and beloved destination.

As you conclude your tour, you'll be left with a newfound sense of appreciation and wonder for Chinatown and Little Italy's colorful and dynamic cultures. Whether you're a seasoned traveler or a first-time visitor to New York City, this tour is sure to leave an unforgettable impression.

In summary, the Chinatown and Little Italy Tour with Local expert is a wonderful way to experience the unique flavors, sights, and sounds of two of New York City's most iconic neighborhoods. From the bustling energy of Chinatown to the rich history and vibrant culture of Little Italy, this tour promises to be a memorable and immersive adventure. Book your tour now and discover the magic of these dynamic districts for yourself!
Book Now!