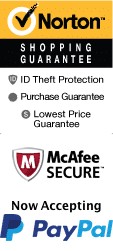 Chinatown: The Official Neighborhood Tour
Baxter St & Canal St New York City, New York 10013
1-800-987-9852
Chat Now
Chinatown in New York City is a vibrant and bustling neighborhood that offers visitors a chance to experience a unique cultural immersion. Embark on the Chinatown: The Official Neighborhood Tour and discover the exciting streets filled with shops, food stalls, and historic landmarks that make this district so distinct.
Guided by a local expert, visitors will enjoy a two-hour walking tour that covers the rich history of Chinatown, including the culture, traditions, and daily life of its inhabitants. As you explore the neighborhood, you'll be able to shop for authentic Chinese goods and sample delicious cuisine, like dumplings, steaming roast pork buns, and bubble tea.
The tour begins in Columbus Park and leads you through winding streets and alleyways, lined with colorful buildings adorned with Chinese characters. Your expert guide will provide insights into the history of landmarks like Confucius Plaza and its fascinating story behind it. Along the way, you will also visit the Mahayana Buddhist Buddhist Temple, one of the largest Buddhist temples in the city, where visitors are welcome to light incense in honor of their ancestors.
In addition to exploring the rich cultural offerings of Chinatown, visitors will also have the chance to witness traditional ceremonies and rituals performed by local residents, including the popular Chinese funeral tradition of burning paper offerings to their deceased loved ones.
As you walk through the busy streets of Chinatown, the aromas of steaming hot pots, sizzling woks, and tongfuls of fresh seafood will waft past your nose, tempting taste buds. Visitors will be able to indulge in the local delights on the tour, including Cantonese-style roasted meats and fried rice prepared fresh by local chefs.
Chinatown: The Official Neighborhood Tour is a unique opportunity to experience the vibrant culture and historic landmarks that Chinatown has to offer. Book your tickets now and immerse yourself in this fascinating neighborhood, best known for its delicious food and rich cultural heritage.
In conclusion, the Chinatown: The Official Neighborhood Tour is a must-visit for anyone looking to discover the cultural vibrancy and historic richness of New York City's Chinatown. The tour includes a guided walk through the winding lanes of the neighborhood, visits to popular landmarks and temples, and a chance to explore the bustling street markets and sample the delicious food. Book your tickets today for this once-in-a-lifetime experience that will leave you with cherished memories for years to come.
Book Now!