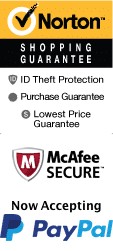 Central Park Private Pedicab Tour (60 Mins)
767 5th Ave New York City, New York 10153
1-800-987-9852
Chat Now
Experience the beauty of Central Park, New York City's iconic green space, with the Central Park Private Pedicab Tour, a 60-minute adventure that'll take you on an unforgettable journey through the park's winding paths and tranquil lakes. With your private guide, explore one of the most famous parks in the world and marvel at the diverse landscape of this unique urban oasis.

Beginning at the legendary Central Park Conservatory Garden, the tour will take you to famous landmarks such as the Bethesda Fountain, Bow Bridge, and Strawberry Fields. Learn about the park's history and appreciate the beautiful architecture of the buildings that line the park's edges, including the historic San Remo and Dakota apartment buildings.

Your skilled guide will lead you through winding pathways and alongside stunning lakes and waterfalls, stopping at picturesque locations for photo opportunities and to share stories and anecdotes about the park's past and present. With Central Park's incredible variety of flora and fauna, you'll also have the opportunity to spot local wildlife and appreciate the stunning gardens that dot the park.

This private tour caters to your interests and moves at your own pace, so you have the flexibility to spend more time in areas that fascinate you or explore hidden gems off the beaten path. Not only will you get to see the most popular attractions in the park, but also uncover the lesser-known treasures that make Central Park so special.

Central Park provides a great escape from the hustle and bustle of NYC's streets, and the pedicab tour is an ideal way to see it all. Whether you're a first-time visitor to the city or a New Yorker looking for a calmer pace, this tour promises an experience filled with beautiful sights and unforgettable memories.

In summary, the Central Park Private Pedicab Tour is a 60-minute journey through one of the world's most iconic parks, led by a private guide who will take you through winding pathways, past picturesque lakes and waterfalls, and to famous landmarks such as the Bethesda Fountain and Bow Bridge. With a focus on your interests and pace, this tour promises an unforgettable experience that showcases the beauty of New York City's Central Park. Don't miss out on this unique adventure that is sure to be a highlight of your trip to the Big Apple.
Book Now!