Central Park Movie Scenes Guided Bike Tour

Description
Central Park Movie Scenes Guided Bike Tour Photos (12)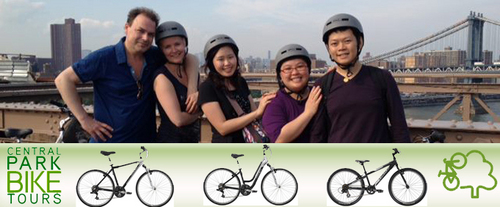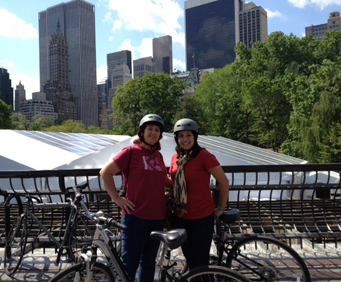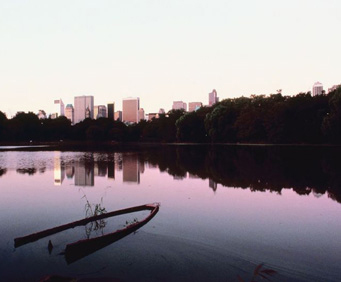 Central Park Movie Scenes Guided Bike Tour combines a love of movies with good old fashioned physical exercise as participants are taken on a two hour bike ride that covers famous movie sets in and around the Central Park area.
From start to finish the great family afternoon will have spanned a distance of four and a half miles. Pedal around some of the most famous landmarks in filming history. Visit the Dakota Building that was a part of famed movie Rosemary's Baby. See the spot in Sheep's Meadow where Charlie Sheen brought Michael Douglas and the financial district to its knees in Wall Street. Guided tours are lead by New York actors or actresses who are personable and ready to guide movie lovers to some of the greatest sights and sound that are part of the American movie industry.
Detailed Tour Itinerary

Tour Stop at
Tour Stop at
Central Park
This tour will take you all over and around the Central Park area, where you can see the locations of famous movie scenes from Rosemary's Baby to When Harry Met Sally! This beautiful park has so much to offer, so make sure to check out all the amazing Central Park locations for exploring after your tour.
Stops may change due to traffic, weather, maintenance, etc.
Tour guides provide quirky movie trivia facts along the bike path. This tour makes frequent mini stops to take a closer look at the movie sites. There is also an extended break taken at the halfway point in the tour. Participants are encouraged to wear comfortable clothing and shoes to take part in the tour.
On your tour, check out scenes from each of these movies:
Borat
When Harry Met Sally
Gorilla
Duplicity
Home Alone 2: Lost in New York
Autumn in New York
August Rush
Made of Honor
Righteous Kill
Serendipity
Rosemary's Baby
Enchanted
Spiderman 3
Ghost Busters
27 Dresses
The Wackness
Cloverfield
August Rush
Alfie
Big Daddy
Maid in Manhattan
The Devil Wears Prada
Chapter 27
Night at the Museum
You Don't Mess with the Zohan
Daredevil
Gossip Girl
Saturday Night Live
Sex and the City
Friends
30 Rock
Sesame Street
Elimidate
Six Degrees
Kidnapped
The Apprentice
Project Runway
The Food Network
Queer Eye for the Straight Guy
Discovery
Animal Planet
If you're a movie buff, then you'll be enthralled by all the fun facts and settings from various classic and contemporary movies and shows.