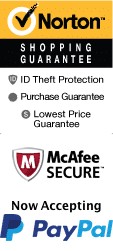 Central Park Highlights Guided Electric Bike Tour
203 W 58th St New York City, New York 10019
1-800-987-9852
Chat Now
If you're looking to explore one of New York City's most iconic landmarks, a Central Park Highlights Guided Electric Bike Tour is the perfect option for you. This tour will take you through the heart of Central Park, allowing you to see some of the most stunning landscapes in the city. With an expert guide leading the way, you can rest assured that you'll be in good hands as you navigate this sprawling park.

The tour begins at a location near the park, where you'll be fitted with your bike and given a brief tutorial on how to operate it. Once you're all set up, your guide will lead you through the park, taking you on a journey through some of the most scenic areas. Highlights of the tour include the Bethesda Fountain, the Great Lawn, and the iconic Bow Bridge.

As you make your way through the park, you'll be able to enjoy stunning views of the city skyline, lush greenery, and serene bodies of water. Your guide will also provide plenty of interesting tidbits about the park's history, making your experience not only beautiful, but educational as well.

Central Park is a massive park, and exploring it on foot can be a daunting task. With an electric bike, however, you can cover much more ground without getting tired. This makes the tour a great option for visitors who want to see as much of the park as possible without spending all day walking.

The park is also home to a variety of notable landmarks, such as the Alice in Wonderland statue and Belvedere Castle. Your guide will make sure you don't miss any of these highlights, allowing you to get the most out of your visit.

Overall, a Central Park Highlights Guided Electric Bike Tour is a must-do activity for anyone visiting New York City. With stunning scenery and an expert guide to lead the way, you're sure to have an unforgettable experience. So why not book your tour today and see the beauty of Central Park for yourself?
Book Now!