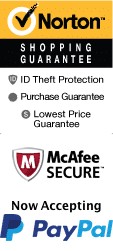 Family friendly

Multiple times offered throughout the day

Informative, friendly and professional guide

All necessary equipment included

Instant Confirmation

Duration: 2 hours

Schedule
Central Park is a beautiful place to visit and explore. However Central Park is also very big so it makes it hard to see everything on foot, but when a person decides to sign up for the bike tour it makes it so much easier and fun. There is lots of different bike paths and even some curves to make it interesting. The great thing about this tour is that there is a tour guide to lead you on the trip.
Now the tour itself is about 7 miles and takes about 2 hours to complete. The great thing is that there are plenty of places to stop and take pictures and talk with the tour guide. There is no doubt that as people pedal through they will see some wildlife roaming through and the tour guide will also showcase where certain movies filmed in the park.
Now besides that there is other landmarks that are linked to Central Park that the tour will go past while they are riding, including The Plaza Hotel, The Central Park Merry Go Round and Wollman Rink, and if they are really lucky they may even see the kids playing with their boats in the pond at Central Park.
Central Park is tied to New York City and has been used for many movies including Big Daddy and is close to the homes of people like Al Pacino. When people come to New York for the first time, Central Park has to be high on their list and it is a perfect activity for families to do together.
Book Now!