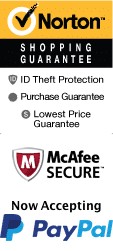 Central Park Bike Tour
1391 6th Ave New York City, New York 10019
1-800-987-9852
Chat Now

Excellent value for money

Family friendly

Great overview and orientation of the city

Duration: 2 hours

Schedule
Experience the beauty and history of New York City's Central Park on a bike tour with Vacations Made Easy. This 2-hour tour is perfect for those who want to see the park's top attractions, while getting some exercise and fresh air. This guided tour takes you through the 843-acre park's winding paths and highlights some of its most iconic landmarks.

The tour begins at Tavern on the Green, the famous restaurant located in the park. From there, your expert guide will take you on a leisurely ride through the park's 6 miles of pathways, sharing interesting facts and stories about the park's colorful past. You'll get to see famous landmarks like Bethesda Fountain, Strawberry Fields, and the Central Park Zoo, while enjoying the tranquility and natural beauty of the park.

The tour is suitable for all skill levels and ages, and bikes and helmets are provided. You'll cover approximately 5-6 miles of easy riding on flat terrain, with several stops along the way to rest and take in the scenery. Your guide will also share tips for exploring the park on your own, so you can continue to enjoy the park long after your tour is over.

Central Park is one of New York City's most beloved attractions, with a rich history dating back to the mid-1800s. Designed by Frederick Law Olmsted and Calvert Vaux, the park was created as a tranquil oasis for city residents to escape the noise and chaos of urban life. Over the years, it has been featured in countless movies and TV shows and has become a symbol of New York City itself.

Overall, the Central Park Bike Tour with Vacations Made Easy is a fun and informative way to experience one of New York City's top attractions. Whether you're a lifelong New Yorker or a first-time visitor, this tour will give you a new appreciation for the beauty and history of Central Park. So grab a bike and get ready to pedal your way through one of New York's most iconic destinations.
Book Now!