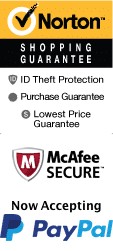 Brooklyn Street Art Walking Tour
30 Wyckoff Ave Brooklyn, New York 11237
1-800-987-9852
Chat Now

Explore the local streets on a walking tour of the city

Fully narrated tour

Instant Confirmation

Led by a local guide

Perfect introduction for first-time visitors

Duration: 2 hours

Schedule
Get ready to explore the vibrant and creative street art scene of Brooklyn, New York, on the Brooklyn Street Art Walking Tour. This two-hour tour will take you through a colorful journey of the borough's street art, showcasing some of the most impressive and innovative works of art created by local and international artists.

Led by a knowledgeable and passionate guide, the tour will start in the Bushwick neighborhood, home to some of the most iconic and elaborate murals in the city. You will learn about the history and evolution of street art, and how it has become an important part of the cultural landscape of Brooklyn. As you walk through the streets, your guide will point out the different styles and techniques used by the artists, and give you insight into the meaning and inspiration behind each piece.

The Brooklyn Street Art Walking Tour is a great activity to do with friends, family, or as a solo traveler. You will be able to explore the borough's hidden gems and discover new areas that you may not have seen before. The tour is suitable for all fitness levels, as it is a leisurely and easy-paced walking tour.

Some of the highlights of the tour include the huge murals of the Bushwick Collective, the stunning graffiti art at Welling Court Mural Project, and other hidden gems scattered throughout the borough. You will also have the opportunity to take amazing photos of the colorful and intricate artwork, making for great memories to take back home.

The street art scene in Brooklyn is constantly evolving, so the tour is ever-changing and never gets old. You can take the tour more than once and always discover something new and exciting. The Brooklyn Street Art Walking Tour truly captures the spirit and energy of Brooklyn, and is a must-do activity for anyone who loves art, culture, and adventure.

In conclusion, if you are looking for a unique and unforgettable experience in Brooklyn, the Brooklyn Street Art Walking Tour is the perfect activity for you. With a knowledgeable guide, breathtaking street art, and a fun and relaxed atmosphere, you will have a great time exploring the vibrant culture of this amazing borough. Come and discover why Brooklyn is recognized as one of the most exciting and creative places in the world!
Book Now!