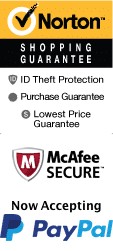 Brooklyn Revolution
52 Chambers St New York City, New York 10007
1-800-987-9852
Chat Now
Get ready to explore the unceasing pulse of Brooklyn when you sign up for the Brooklyn Revolution Walking Tour. This guided tour takes you on a journey through one of the most creative and diverse neighborhoods in the world. While you delve into the cultural and social history of Brooklyn, you'll fall in love with the hustle and bustle of this vibrant borough.

The tour starts at the Brooklyn Bridge Park, where you'll witness the magnificent views of Manhattan and the East River while enjoying the refreshing breeze from the water. Along with your guide, you'll stroll through DUMBO, a picturesque neighborhood, jam-packed with art galleries and boutique shops that line the cobblestone streets. You'll also get to know the trendy Williamsburg, a hotspot for music, entertainment and trendy dining.

The two-hour experience is filled with fascinating stories about the Brooklyn art scene, waterfront development, and the hip-hop culture that emerged from these streets. You'll walk on the iconic Brooklyn Bridge while learning about its history and the feats of architecture that make it a marvel, and then explore the colorful street art, graffiti murals, and constantly evolving art scene in Brooklyn.

Your knowledgeable and friendly guide will make sure that you delve deeper into Brooklyn than you thought possible in two hours. You'll learn how this great borough has evolved over time and the vital role it played in the history of New York City. The Brooklyn Revolution Walking Tour focuses on Brooklyn's creative vibe, which has captured the attention of artists worldwide, and offers you a remarkable opportunity to experience the excitement up-close.

By the end of the trip, you'll have walked approximately two miles and will have the perfect Instagram stories to show off your incredible experience in Brooklyn. Whether you're a seasoned traveler or a first-time visitor to New York, the Brooklyn Revolution Walking Tour is sure to be a unique and memorable addition to your itinerary.

In conclusion, the Brooklyn Revolution Walking Tour is the perfect way to explore Brooklyn's stunning street art, trendy scene, and rich history with a knowledgeable guide. Once you join this tour, you will know why Brooklyn is known as the "hipster capital of the world" and why it has captured so many hearts with its creative vibe. So, don't miss out on this exceptional opportunity to experience the booming scene of Brooklyn with your own eyes.
Book Now!