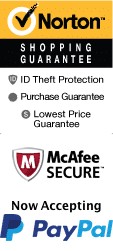 Brooklyn Heights and Dumbo Self-Guided Walking Tour
Prospect Street & Adams Street Brooklyn, New York 11201
1-800-987-9852
Chat Now
If you're looking for a unique and breathtaking way to explore the Big Apple, look no further than the Brooklyn Heights and Dumbo Self-Guided Walking Tour in New York City. Located in the heart of the city, this self-guided walking tour takes you through two of the hippest and most historic neighborhoods Brooklyn has to offer, Brooklyn Heights and Dumbo, short for Down Under the Manhattan Bridge Overpass. From stunning views of the city skyline to iconic landmarks and little-known gems, this walking tour offers something for everyone.

The tour starts at the Brooklyn Heights Promenade, where you will find stunning views of the city, including the Statue of Liberty, the Empire State Building, and the Brooklyn Bridge. From there, you'll delve into the historic Brooklyn Heights neighborhood, known for its charming brownstones and beautiful architecture. On your way, make sure to stop by the Brooklyn Historical Society for an exceptional look at the history of the city's iconic borough.

After you wind your way through the historic streets of Brooklyn Heights, the tour takes you to the trendy Dumbo neighborhood, located under the Manhattan Bridge. Here, you will find unique and trendy shops and restaurants, as well as beautiful views of the Manhattan skyline. Don't miss out on the famous "Timepieces" clock, a photogenic clocktower located in the iconic Manhattan Bridge Archway Plaza.

One of the best parts of this self-guided tour is the freedom to explore the neighborhoods at your own pace. Take as much time as you need to enjoy iconic landmarks, boutique shops, or stop for a delicious bite to eat.

Throughout the tour, you'll get a deep dive into Brooklyn's rich history and culture, from the 19th-century Brooklyn Heights neighborhood to the 21st-century Dumbo, and everything in between. Learn about the area's memorable stories, cultural landmarks, and architecture that make Brooklyn one of the most unique boroughs in the city.

In summary, the Brooklyn Heights and Dumbo Self-Guided Walking Tour in New York City is the perfect way to experience the city's unique culture and history at your own pace. Enjoy breathtaking views, charming architecture, and an array of local shops and restaurants. Whether you're a history buff or just looking for a fun afternoon adventure, this walking tour is sure to be one of the highlights of your trip.
Book Now!