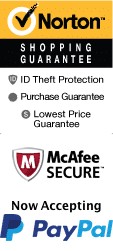 Brooklyn Heights and Dumbo Self-Guided Walking Tour
Anyone visiting New York City must take the self-guided walking tour of Brooklyn Heights and Dumbo. This trip, located in Brooklyn's center, passes via Brooklyn Heights and Dumbo, two of the city's most well-known areas.
The journey starts in Brooklyn Heights, a lovely area with brownstone homes and tree-lined lanes. While strolling through the area, you may witness some of the most breathtaking vistas of the Manhattan skyline. Additionally, you will have the chance to go to the Brooklyn Heights Promenade, a well-liked location for tourists and locals to enjoy the breathtaking views of the East River and Lower Manhattan.
The next stop on your trip will be Dumbo, a hip area famed for its boutique stores, fashionable eateries, and art galleries. The historic cobblestone streets and some of the city's most photogenic locations can be explored here. The opportunity to explore Brooklyn Bridge Park is one of the highlights of the tour's Dumbo section. The Brooklyn Bridge and the New York City skyline can be seen in all directions from this lovely green area.
You'll view some of New York City's most well-known sites and have the chance to learn about the fascinating history of these districts throughout the tour. Due to the self-guided nature of the tour, you are free to explore each neighborhood at your own pace and for as long as you wish.
After the trip, you'll have a better grasp of and admiration for Brooklyn Heights and Dumbo's rich history and culture. This self-guided walking tour is a must-see whether you've lived in New York City all your life or are just here for the first time. Why then wait? Reserve a space on the Brooklyn Heights and Dumbo Self-Guided Walking Tour right away to take advantage of what these renowned districts offer.
Book Now!