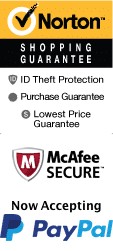 Brooklyn Heights, Dumbo and Brooklyn Bridge Guided Tour in French
168 Cadman Plaza E Brooklyn, New York 11201
1-800-987-9852
Chat Now
Brooklyn Heights, Dumbo, and Brooklyn Bridge Guided Tour in French is the ultimate way to explore the stunning skyline of New York City. This tour offers a comprehensive glimpse into Brooklyn's charming neighborhoods, picture-perfect views, and iconic landmarks. Whether you're a first-time visitor or a local longing for a fresh perspective, this tour is the perfect escape for anyone looking to experience the beauty of Brooklyn.
The tour commences in Brooklyn Heights, which is renowned for being the city's first designated historic district. The neighborhood is a delight for architecture enthusiasts, as it brims with brownstone buildings, cobblestone streets, and an exquisite collection of mansions. The tour includes visits to Cranberry Street and Willow Place, which offer breathtaking views of the Lower Manhattan skyline across the East River.
The next stop on the tour is Dumbo, short for Down Under the Manhattan Bridge Overpass, known for its artistic vibe and unparalleled views. It is a haven for photographers and lovers of art and culture. Visitors can snap a picture in front of the iconic Manhattan Bridge archway or admire the massive murals painted on the sides of buildings by some of the world's most renowned street artists.
Of course, no visit to Brooklyn is complete without a stop at the Brooklyn Bridge! Visitors will walk along the famous pedestrian pathway of this iconic bridge, which offers unsurpassed views of the New York City skyline. They will be regaled with anecdotes on the bridge's construction, history, and other fascinating tidbits along the way.
On this two-hour guided tour, visitors will learn about the history and culture of Brooklyn. The expert guides will take them on a leisurely walk, allowing visitors to explore and experience the sights and sounds of this fabulous city. Visitors are advised to wear comfortable shoes, as the tour includes two miles of walking, and bring a camera to capture these remarkable moments.
The historic and cultural significance of Brooklyn Heights, Dumbo, and Brooklyn Bridge have been carefully curated, providing the ultimate tour experience for visitors. The rich history and diverse culture of this tour are sure to captivate visitors.
In conclusion, Brooklyn Heights, Dumbo and Brooklyn Bridge Guided Tour in French will leave visitors in awe of the city's dynamic culture and historic landmarks. Get your camera ready and join us for a once-in-a-lifetime experience!
Book Now!