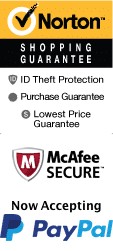 Brooklyn Food, History and Culture Tour with Local Expert
200 Cadman Plaza W Brooklyn, New York 11201
1-800-987-9852
Chat Now
The Brooklyn Food History and Culture Tour with Local Expert is not just your ordinary tour of New York City's most populous borough. Rather, it is a sensory journey that takes you through the borough's diverse culinary history, ranging from Jewish delis to Italian bakeries, and from Caribbean street food to modern farm-to-table restaurants. The tour offers a delightful experience for anyone looking to taste the best dishes that Brooklyn has to offer.

The tour starts in Williamsburg, one of the hippest neighborhoods in Brooklyn, and takes approximately three hours. You will be led by a local expert who will explain the cultural significance of each dish, the inspiration behind its creation, and the techniques used to prepare it. You will stroll through the streets of Williamsburg, observing the blend of old and new, and making stops at various local eateries. You will sample classic dishes such as bagels with lox, pizza, and falafel, as well as lesser-known delights like Jamaican beef patties and artisanal cheeses.

The Brooklyn Food History and Culture Tour with Local Expert is suitable for foodies of all ages and fitness levels. You will need to walk approximately 1.5 miles, but there will be plenty of opportunities to sit and rest along the way. Be sure to wear comfortable shoes and weather-appropriate clothing. The tour is wheelchair accessible; just let the organizers know in advance so they can make necessary arrangements.

What sets this tour apart is its emphasis on Brooklyn's rich cultural history. You will learn how immigrants from different parts of the world brought their unique culinary traditions to Brooklyn, and how these traditions have influenced the city's food scene. You'll also see local landmarks and murals that add to the vibrant character of Brooklyn.

In closing, the Brooklyn Food History and Culture Tour with Local Expert is an excellent way to explore Brooklyn's diverse culinary landscape while gaining insight into the cultural and historical significance behind the dishes you'll sample. Whether you're a seasoned foodie or simply looking for a fun outing in Brooklyn, this tour is sure to delight. Book your ticket today and indulge in the flavors of Brooklyn!
Book Now!