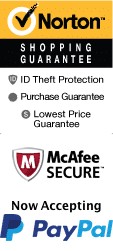 Broadway Comedy Club
318 W 53rd St New York City, New York 10019-5741
1-800-987-9852
Chat Now
The Broadway Comedy Club in New York City is the perfect destination for anyone seeking lighthearted entertainment. Located in the heart of Times Square, this iconic club boasts appearances from the most talented comedians in the industry, each offering their unique style of comedy to delight audiences of all ages. With nightly performances and a vibrant atmosphere, Broadway Comedy Club is the ultimate destination for a night of laughter.

Walk through the doors of Broadway Comedy Club and be transported to a world of laughter and humor. Spend a delightful evening with your friends or family, laughing at the jokes of professional stand-up comedians who will keep you entertained for hours. The club offers frequent shows every day, so there's no need to worry about missing out. Grab a drink and some snacks, sit back and enjoy the show. The club has many fascinating features and amenities, such as free Wi-Fi, a full bar, and a comfortable seating area.

There is no requirement for a special dress code at the club, but it is recommended to dress appropriately for the show. The dress code is described as "smart casual," meaning that short pants or athletic gear isn't allowed, but jeans, sneakers, or flats are fine. The club has a two-item minimum to utilize your table, which can include a combination of food or drinks.

The Broadway Comedy Club has some of the best comedians in the nation, including local talent and household names that we know and love. Famous comedians such as Wanda Sykes, Kevin Hart, and Joyelle Johnson, to name a few, have all graced the stage and have entertained crowds with their unique stand-up acts. So, whatever your sense of humor may be, there is bound to be something for you at Broadway Comedy Club.

Broadway Comedy Club has always been about providing a clean, safe, and enjoyable experience for its visitors. With a commitment to providing high-quality entertainment and a friendly atmosphere, it's no surprise the club has become the go-to spot for comedy lovers visiting the Big Apple. Trust us, your stomach will be hurting after a night of laughter at this iconic club.

In summary, the Broadway Comedy Club is a fantastic entertainment destination located in the heart of New York City's iconic Times Square. This amazing club will give you an unforgettable night of laughter with the most talented comedians in the industry. With its fascinating features and an exciting atmosphere, Broadway Comedy Club is an experience you won't want to miss.
Book Now!