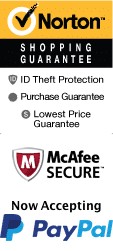 Beers, Burgers and Buns Experience
29 3rd Ave New York City, New York 10003
1-800-987-9852
Chat Now
Get ready to indulge in the best beer, burgers and buns in New York City! The Beers, Burgers and Buns Experience will take you on a culinary adventure through the city's best craft breweries and burger joints. You'll also get to know the history and culture of the city that never sleeps.

Your tasting journey starts at one of the best craft breweries in town. You'll explore the brewery and learn about the beer brewing process. Afterward, you'll get to taste the freshest beers straight from the keg. The next stop of the tour is at a famous burger joint where you'll enjoy a delicious, juicy burger made in the classic American style. The burger is made with freshly baked buns and high-quality meat, which will satisfy any burger lover's taste buds.

The tour continues with a visit to a hidden gem in the city that serves some of the tastiest buns around. You'll sample an Asian-style bun stuffed with pork belly or any other specialty of your choice. The buns are so delicious that you'll want to come back and have more.

The Beers, Burgers and Buns Experience is a three-hour walk around the city that will take you through different neighborhoods showcasing the city's vibrant culture and history. Along the way, your guide will show you landmarks and tell captivating stories about the city's history.

The tour is perfect for anyone who loves beer, burgers, buns, and exploring a new city. The tour is not only about food and drinks but it's also an opportunity to get to know the diverse culture of the city. You'll leave the tour with a happy stomach, a smile on your face and a better understanding of New York City.

Join us in this incredible tour of Beers, Burgers and Buns Experience – a perfect way to explore the city and satisfy your hunger. Make sure to book in advance, so you don't miss this unforgettable experience!
Book Now!