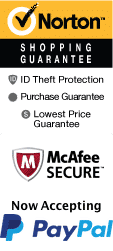 YOUR PEACE OF MIND IS OUR TOP PRIORITY
Should you need to cancel at any time, you have up to 48 hours from your vacation start date to do so for a 100% future travel credit.

Various Venues in New Orleans, LA
vacationsmadeeasy.c
vacationsmadeeasy.c
New Orleans is a city that's full of life. From bright colors to music on every corner, there's always something to do when you head out on exploration in this metropolis. There are a few top venues you might want to stop by while you're in the city if you have the time as they are often an option for the entire family to experience.
Frenchmen Street is a free venue you can peruse. It's the street that you normally think of when you picture Mardi Gras festivities. You can view the balconies on the buildings and the bars that are scattered along. There are also a few stores where you can get souvenirs to take back home. The French Quarter is another area you want to visit. This is an area where you can usually hear more music than in other areas. The history of the city is important to the people who live in the French Quarter, and you'll be welcomed with open arms as well as a little bit of southern charm. If you relish in the beauty of flowers and strolling around in a peaceful environment, then take a tour of the Garden District. Beautiful homes line the street and are often decorated with flowers of all kinds.
When you're in New Orleans, there isn't a lack of anything to do or see. From flowers to Cajun food, you'll uncover a bit of everything all in one city. While there, consider going on one of the historical tours that are offered.