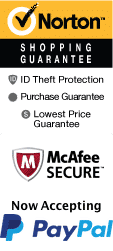 YOUR PEACE OF MIND IS OUR TOP PRIORITY
Should you need to cancel at any time, you have up to 48 hours from your vacation start date to do so for a 100% future travel credit.
University of New Orleans in New Orleans, LA
2000 Lakeshore Dr. New Orleans, LA 70148
The University of New Orleans is a respected school that offers a quality education to a variety of people.
Located in the hear of Louisiana, this university offers a variety of programs that are taught by some of the nation's best professors. The University has deep connections and professional partnerships with members of the local community which makes it more attractive.
The University of New Orleans is attractive for many reasons. For starters this university is very affordable. Their students graduate with less debt than most others in the country. Nearly eighty percent of the students receive some form of financial assistance. More than forty million dollars in scholarships and financial aid are give out each year. The University of New Orleans also has an amazing track record of finding people jobs. About ninety percent of students find employment within two years of graduation. On top of all these benefits this university is in the heart of New Orleans one of the most attractive, festive cities in the world with plenty to do.
The University of New Orleans has a rich history dating back several years. It was established in 1956 as part of a citizens movement to bring higher education to a metropolitan area. Years later when the United States Navy abandoned one of their air stations, a new campus was born. In the 1960's Dr. Homer L. Hit became one of the schools first deans.
The University of New Orleans continues to be a tremendous part of the community. It serves as a great place to get an education. Stop by and do some sightseeing while you're in the area on your trip.