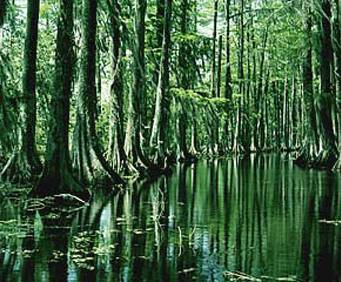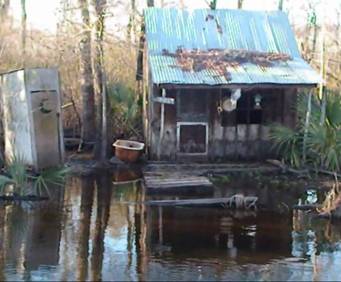 Manchac Swamp near New Orleans, LA
Old US Hwy 51 Ponchatoula, LA 70454
The following tours visit Manchac Swamp:
Manchac Swamp is a great choice when looking for activities near New Orleans, LA. The city of Manchac is known for fishing, duck hunting, seafood restaurants like Middendorf's, and swamp tours. It is also home to the Port Manchac Distribution Center, with storage facilities and rail, truck, and water links to the east, west, and north. Interstate 55 has exit and entrance ramps for Manchac. Make sure to consider this adventure for your trips to louisiana.
Manchac Swamp, which looks like any ordinary swamp in Louisiana, is supposedly haunted. Legend says that there are far more creepier things than just alligators hiding in this swamp. Manchac Swamp is supposedly home to the blood sucking Rougarou, the Cajun version of a werewolf.
Not only is there Rougarou to fear, but also the ghost of Julie White, a voodoo princess. Legend has it that White used to sit on her front porch and predict the destruction of close towns and sing, "One day I'm gonna die, and I'm gonna take all of you with me". On the day of her funeral in 1915, a hurricane struck the area and wiped out three towns. The swamp is now a tourist sanctuary and a tourist haven thanks to the occasional body that floats up. Night tours are offered regularly to check out the mass graves and the red eyed crocodiles staring at the boat slowly go by. Check out our vacation packages for new orleans to start planning your trip today!