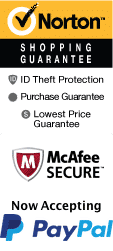 YOUR PEACE OF MIND IS OUR TOP PRIORITY
Should you need to cancel at any time, you have up to 48 hours from your vacation start date to do so for a 100% future travel credit.

Laura Plantation near New Orleans, LA
2247 Louisiana 18 Vacherie, , LA 70090
The following tours visit Laura Plantation:
If you're looking for one of the top plantation tours New Orleans offers the start by celebrating Louisiana's varied and historically unique culture with the Laura Plantation Bus Tour which gives a detailed glimpse into the lives of four generations of Creole sugarcane farmers.





Situated on River Road
between Baton Rouge and New Orleans
, the Laura Plantation complex is located just upriver from the west bank community of Vacherie. The plantation is significant for its raised Creole plantation 'big house' and its rare collection of outbuildings, including six slave quarters, that illustrate the development of a sugar cane plantation from the antebellum period well into the 20th century. Constructed c.1820, the main house at Laura has a raised brick basement story and a briquette-entre-poteaux (brick between posts) upper floor. The house is special because of its Federal style interior woodwork and Norman roof truss. In Louisiana, far more Creole houses with Greek Revival woodwork have survived than have those showing Federal influence. Few examples of the Norman roof truss construction technique survive, and they are usually found in very early Creole houses.
Visit the plantation and other attractions in the area and make a vacation out of your trip!