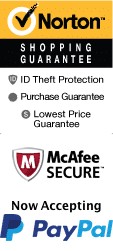 Garden District in New Orleans, LA
Magazine Street, Josephine Street, Carondelet, and Delachaise Streets New Orleans, LA 70115
The following tours go by Garden District:
The following tours visit Garden District:
Embark to New Orleans
to the Garden District is a dynamic community grounded in a strong sense of tradition. Some of its homes are still known by the names of the families that built them over a century ago, and official flags designating Mardi Gras Royalty are a common sight here during Carnival season. Dubbed the "Garden District" for its capacious showy gardens, this New Orleans Neighborhood is noted for its astounding scenery-just one of its
numerous attractions.
Visitors are amazed by the elegant homes and the stylish setting that lends itself to a very relaxing and enjoyable experience for all. Travel to New Orleans today after you
book a vacation package
filled with everything you need to make an unforgettable vacation.