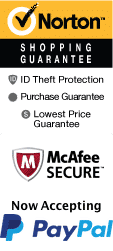 YOUR PEACE OF MIND IS OUR TOP PRIORITY
Should you need to cancel at any time, you have up to 48 hours from your vacation start date to do so for a 100% future travel credit.

Central City BBQ in New Orleans, LA
1201 S. Rampart St. New Orleans, LA 70113
When you
vacationsmadeeasy.com/NewOrleansLA/'> vacation to New Orleans, the city is often known as a place to go to enjoy Cajun food. However, Central City BBQ is a restaurant that serves delicious ribs, chicken, and other items that you might not want to leave behind. If you don't have time to sit in the restaurant, you can get something to take home. Catering services are also offered.
All of the menu items are prepared fresh each day. You can usually smell the BBQ while you're walking past the front door of the restaurant. Several items are prepared on the grill or on a wooden board so that the chefs can focus on infusing the flavors that you'll enjoy. The food served is all wood smoked BBQ. This means that there are often more flavors in the meats and the other items that you enjoy compared to how they would taste if they were prepared in a traditional oven. Items on the menu include sandwiches, samplers, plates, and a variety of side dishes. Food trucks often gather in the parking lot throughout the year as a way to showcase the various foods that are available in New Orleans. The restaurant has been renovated to offer enough space for at least 200 people.
When you're in New Orleans, you can almost smell a hint of BBQ from Central City BBQ as soon as you arrive. The restaurant is open seven days a week, allowing you to get a different dish each day of the week if you want. After enjoying your meal, you can explore one of the many attractions that are in the city, such as some of the old cemeteries. Enjoy your vacation in New Orleans Louisana today with this wonderful event.