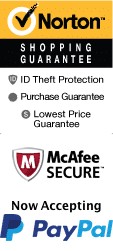 Camp Parapet was a Confederate war camp during the Civil War.
The camp was built in 1861. This is one of the most historic sites in all of Louisiana. It sits in modern-day Jefferson, Louisiana. It is not far from the city limits of New Orleans. While it was initially a Confederate war camp, the Union soldiers overtook Camp Parapet. They took over the Camp Parapet in 1862. The Union Navy remained in control of Camp Parapet until the end of the Civil War.
Today, Camp Parapet is almost non-existent. The Camp has a powder magazine remaining. This magazine is enclosed in brick. Camp Parapet was named to the National Registry of Historic Place in May 1977. There has been work done to preserve the remaining parts of Camp Parapet. The remains of Camp Parapet are off Causeway Boulevard. There is a cemetery for Camp Parapet where 7,000 Union soldiers were once buried. The soldiers were later moved to a more permanent resting area at Calmette National Cemetary. Today, Camp Parapet attracts many tourists who are interested in learning of its rich history.
Are you planning on being in the New Orleans, Louisiana area anytime soon? Are you interested in learning US History? If so, you should take a venture out to Jefferson, Louisiana where the remains of Camp Parapet are. These remains were submitted to the National Registry of Historic Places. The site attracts many visitors every year. It is rich in both Confederate and Union History. Camp Parapet was first occupied by the Confederate Navy until 1862 when the Union Navy captured it and took control. This place is a site rich in history. Enjoy the best vacation New Orleans offers by adding tons of things to do to your list as well as this wonderful event in the cultural city of New Orleans.