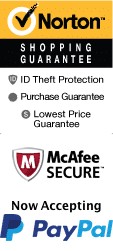 Prytania Park Hotel
1525 Prytania St New Orleans, LA 70130
1-866-267-5732
Chat Now
Related Lodging by Category:
If you're planning a trip to New Orleans and looking for a charming and convenient place to stay, Prytania Park Hotel is the perfect choice for you. This boutique hotel has stunning historical architecture and is located in a vibrant neighborhood that captures the essence of the city's beauty and charm. It's a great place to stay for your vacation that combines comfort, style, and accessibility.

Prytania Park Hotel is less than a mile from the National WWII Museum, one of the most popular attractions in New Orleans. This nearby museum is a perfect activity to help you learn more about the history of the city and see the personal stories of people who were involved in the war. The hotel is also conveniently located near Magazine Street, a popular shopping district featuring a wide range of shops, cafes, and restaurants. Moreover, you can take a short drive and visit the Garden District, which is filled with beautiful historic homes and stunning gardens.

Prytania Park Hotel provides great amenities for their guests. The hotel features a fitness center for those who are looking to stay active while on vacation. The hotel also has a heated outdoor pool and hot tub that are just perfect ways to relax after a long day of sightseeing, or simply soak up the sun in the beautiful courtyard. Continental breakfast is available every morning, and the food selections change daily, as the hotel likes to keep things fresh for its guests. Additionally, the hotel has recently undergone a renovation, allowing it to maintain its historical charm while updating the interior to a modern standard, making it an even more welcoming place to stay.

Every room in Prytania Park Hotel is equipped with a fridge, microwave, flat-screen TV with cable and pay-per-view channels, coffee maker, iron, and ironing boards. The hotel also provides high-speed internet to guests, so you can stay connected and share your experiences and photos of your trip. For those who prefer to stay in their room, room service is available for your convenience.

Close to the hotel, you can find countless top-rated restaurants with delicious local cuisine, such as Jacques Imo's Cafe and Commander's Palace, that are within a short drive. The Mercedes-Benz Superdome is only 15 minutes' drive away, where you can catch a thrilling football game or even a live concert. You will also find amazing shopping within 3 miles, including the Outlet Collection at Riverwalk, where you'll have the opportunity to shop for gifts and souvenirs to take home.

In conclusion, Prytania Park Hotel is an excellent choice for those who want to experience the city's charm and grace. The hotel's location, amenities, and services make it a well-rounded vacation destination for travelers who are looking for comfort and style. Whether you're traveling with your family, friends, or significant other, the Prytania Park Hotel is the perfect place to stay for your New Orleans adventure.
Location Highlights
Located in the vibrant uptown district of New Orleans, the Prytania Park Hotel is the ideal choice for those looking to explore all that the city has to offer. Just a short walk away, you'll find yourself immersed in charming boutiques and craft malls, perfect for finding unique souvenirs to bring back home. If you're feeling peckish, why not head to one of the nearby restaurants and indulge in a local delicacy like jambalaya or gumbo? For those in need of a quick bite, there are several convenience stores and gas stations in the area, with plenty of snack options to choose from. If you're looking to take in some of the city's natural beauty, be sure to check out Audubon Park or take a stroll along the Mississippi Riverfront. With plenty of attractions in the vicinity, you'll never run out of things to do during your stay at the Prytania Park Hotel.
Book Now!