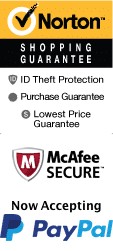 La Quinta Inn New Orleans Slidell
794 E I 10 Service Rd Slidell, LA 70461
1-866-267-5732
Chat Now
La Quinta Inn New Orleans Slidell is an excellent choice for anyone looking for a comfortable and convenient place to stay while on vacation. This hotel is located within proximity to several popular attractions, making it an ideal location for tourists. The hotel is modern and stylish, and the staff is friendly, making the atmosphere welcoming.

Guests will find many top activities within two miles of the hotel. One highlight is the Slidell Little Theatre, less than one mile away. Here, visitors can catch a live theatrical performance or participate in an acting workshop. Another popular attraction is the Fremaux Town Center, just two miles away. This shopping mall is home to more than 60 stores and restaurants, making it a perfect place to spend an afternoon.

La Quinta Inn's amenities are top-notch. The hotel provides guests with a fitness center to ensure that they can maintain their exercise routine while traveling. In addition, the hotel has an outdoor pool that provides guests with a refreshing place to cool off on hot days. The pool is heated and is ideal for both children and adults. Guests can also relax in the hot tub, which is conveniently located by the pool.

The continental breakfast at La Quinta Inn is free and tasty. Guests can enjoy a range of cereals, pastries, and hot foods like waffles and eggs. The hotel also provides coffee and juice to get guests started on their day. Other unique features of the hotel include the free parking, which provides a significant convenience for guests who decide to rent cars.

The rooms at La Quinta Inn are equipped with all the amenities guests need to feel comfortable during their stay. Every room includes a television with cable and pay-per-view movies, coffee maker, iron/ironing board, free local calls, high-speed internet, and a fridge. Guests can also choose a room with a microwave if they need to heat up food or drinks.

La Quinta Inn is close to several restaurants, shopping malls, and sports arenas. The hotel is conveniently located a short drive from Abita Brewing Company, where guests can taste locally brewed beer. There are also several restaurants within two miles, including The Red Maple, The Original Italian Pie, and the Southside Cafe. Shopping enthusiasts can check out Northshore Square Mall, which is less than five miles from the hotel.

In conclusion, La Quinta Inn New Orleans Slidell is a great option for travelers looking for an excellent location, impeccable amenities, and a comfortable stay. Whether you are looking to explore the city or relax by the pool, this hotel has everything you need to make your stay enjoyable. Come and experience true Southern hospitality at La Quinta Inn New Orleans Slidell.
Location Highlights
If you're looking for a comfortable and convenient place to stay during your visit to New Orleans, the La Quinta Inn New Orleans Slidell is an excellent choice. Located just off Interstate 10, this hotel offers easy access to a wealth of local attractions, including the exciting nightlife of New Orleans and the beautiful beaches of the Mississippi Gulf Coast.

As for nearby shopping options, visitors have plenty of choices to pick from. For staples and snacks, there are grocery stores and convenience stores such as Walmart, Rouses Market, and Circle K located within a mile from the hotel. Those who love shopping for unique items and souvenirs can visit Olde Towne Slidell Antique District, a charming district filled with boutiques, thrift stores, and craft malls offering locally-made products.

When it comes to dining options, there is a plethora of eateries and famous dishes to discover within a few miles. Craving for some delicious Cajun seafood? Check out Southside Cafe or The Galley Seafood Restaurant. If you're a lover of Italian cuisine, Bosco's Italian Cafe or Anthony's Italian Deli offer mouth-watering menu items such as pasta, pizza, and paninis.

If you're in the mood to spend some time outdoors, visit Heritage Park or Camp Salmen Nature Park. These parks offer nature trails, playgrounds, and picnic areas, providing the ideal spot to enjoy a relaxed day out with family or friends.

Overall, the La Quinta Inn New Orleans Slidell offers not just a comfortable stay, but a convenient location with nearby shopping, dining, and recreation opportunities.
Book Now!