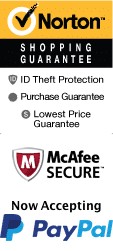 Whitney Plantation Tour
600 Carondelet St New Orleans, Louisiana 70130
1-866-267-5732
Chat Now
New Orleans, Louisiana is home to one of the most important American landmarks, the Whitney Plantation and Museum. You will be transported back in time to experience the harsh realities of slavery through authentic stories and exhibits. The plantation is located on the Mississippi River and is the only plantation museum in Louisiana with a focus on slavery. This unique attraction is a must-see for history buffs and anyone interested in African-American history.

During the Whitney Plantation tour, you'll walk through original slave cabins, a church, and viewing memorials dedicated to enslaved children to get a better understanding of the atrocities that happened on the plantation. Our knowledgeable tour guides will provide you with insight into Louisiana's slavery history, the contributions of slaves, and the deep-rooted impact on American society. You will also see the Wall of Honor, dedicated to more than 100,000 slaves who worked and died in Louisiana.

Whitney Plantation is an immersive and interactive experience with exhibits that bring slavery into the forefront of your mind. The tour lasts for approximately 2 hours, and visitors should be prepared for up to 2 miles of walking. Comfortable clothing is recommended, and guests should prepare for the weather, as the plantation is an outdoor activity.

The Whitney Plantation is dedicated to providing a respectful and educational experience that honors the lives of the people who were enslaved on the plantation and throughout Louisiana. The museum's focus is on giving voices to those who were silenced and providing a new perspective on American's history. Our mission is to educate visitors' minds and hearts with the realities of slavery, ensuring that we never repeat the mistakes of the past.

In conclusion, the Whitney Plantation and Museum takes you on an unforgettable journey through the brutal history of slavery in America. You will leave the plantation with a better understanding of Black contributions to America, and the ongoing struggles faced by African Americans today. This tour is an important reminder to us all that behind every great nation lies not only success but a past marred with atrocities. Do not miss your chance to visit this historical landmark and learn more about slavery and its continued impact on our society today.
Book Now!