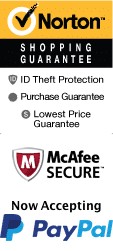 Whitney Plantation Tour
600 Carondelet St New Orleans, Louisiana 70130-3511
1-866-267-5732
Chat Now
If you're planning a visit to New Orleans, you cannot miss the opportunity to take a tour of the Whitney Plantation. Located just an hour outside the city, this historic site is the only plantation museum in Louisiana that is focused on the slaves who were forced to work on the plantations. Visiting the Whitney Plantation is a powerful and emotional experience that provides insight into a dark period of American history.

The Whitney Plantation tour typically takes around two hours and includes a guided walk through the plantation's many buildings and grounds. Along the way, you'll see restored slave quarters, a French Creole barn, and the estate's famous mansion. Most importantly, you'll learn about the lives of the slaves who lived and worked on the plantation. The guided tour is an important part of the experience, as it provides historical context and sheds light on the stories of individual slaves.

The Whitney Plantation is a somber and thought-provoking attraction, but it's also an important one. The museum's exhibits offer a nuanced look at the lives of the slaves who worked on the plantation, and the various artifacts and documents on display provide a glimpse into the day-to-day reality of slavery. The site's history is intertwined with that of the New Orleans area, and the tour provides insight into the region's cultural and economic development.

One of the highlights of the Whitney Plantation tour is the Wall of Honor, a memorial to the slaves who lived and died on the plantation. The memorial includes the names of over 350 slaves who were forced to work on the Whitney Plantation, along with information about their lives. The wall is a powerful reminder of the human cost of slavery, and it's a fitting tribute to the individuals who were denied their freedom.

In conclusion, visiting the Whitney Plantation is an immersive and educational experience that everyone should take the time to experience. It's a unique attraction that sheds light on an important part of American history, and the guided tour provides visitors with a perspective they won't find elsewhere. This plantation tour is a must-see for anyone interested in history, culture, or social justice issues, and it's an experience that will stay with you long after you've left the plantation. Don't miss the opportunity to visit this powerful and unforgettable site.
Options:
Whitney Plantation Tour: Tour with Transportation 08:00
Available 9/24/2023 until 12/31/2023 View Detailed Schedule
Pickup included
Book Now!