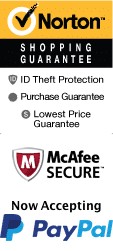 Whitney Plantation Tour
6301 Paris Rd New Orleans, Louisiana 70043
1-866-267-5732
Chat Now


During your visit, you'll have the opportunity to explore the fully restored Big House and outbuildings, as well as other structures such as the plantation church and barracks. You'll also walk through memorials created to honor the lives of the enslaved individuals who worked on the plantation. Your knowledgeable guide will provide insight and context into the events and circumstances that shaped the plantation's history, making this an educational and thought-provoking experience.

The tour is a two-hour walking experience, covering about a mile in distance. Visitors are encouraged to wear comfortable shoes and dress appropriately for the weather. The plantation's site is also wheelchair accessible, ensuring that all visitors can fully participate and enjoy the tour.

One of the highlights of the Whitney Plantation Tour is the well-curated collection of documentary exhibits and relics on display. You'll see rare artifacts, original works of art depicting plantation life, and many other items that illuminate the realities of slavery as an institution.

In addition to the guided tour, visitors also have the opportunity to explore the Whitney Plantation Museum, which features additional exhibits, interactive displays, and multimedia installations.

Overall, the Whitney Plantation Tour is an essential stop for anyone interested in the history and culture of the American South. This experience is brought to life through the incredible interpretations of the plantation and its role in shaping history. By visiting the Whitney Plantation, you'll gain a deeper appreciation for the lives of enslaved persons in Louisiana's history, and a greater understanding of the legacies that impact us all to this day. Don't miss out on this unforgettable experience that provides a glimpse into the past.
Book Now!