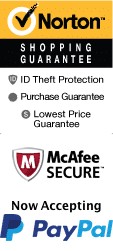 Whitney Plantation Tour
400 Toulouse St New Orleans, Louisiana 70130
1-866-267-5732
Chat Now


On the Whitney Plantation Tour, you will step back in time to the early 1800s and learn about the daily life of enslaved people on the plantation. You will see restored historic buildings, slave quarters, original artwork, and exhibits that are sure to leave a lasting impression. The tour is approximately 90 minutes long, and visitors will be accompanied by knowledgeable guides who are passionate about the history and culture of the time.

The highlight of the Whitney Plantation Tour is undoubtedly the Wall of Honor, which tells the stories of over 350 enslaved children who lived and died on the plantation. Visitors can leave a white rose on the wall to pay their respects and honor their memory. Other important stops include the Field of Angels, the Antioch Baptist Church, and the charming and rustic Big House.

The Whitney Plantation Tour is perfect for those who want to learn more about America's troubled past. It offers visitors a chance to gain an understanding of the complex issues surrounding slavery and its aftermath and provides a powerful connection to the past. The beautiful scenery and peaceful surroundings make it a fantastic destination for anyone looking for a peaceful and reflective journey.

The Whitney Plantation Tour is a must-see when you visit New Orleans, Louisiana. It is educational, thought-provoking, and an excellent opportunity to step back in time and learn about an integral part of America's history. Book your tour today and join a community of people who are passionate about understanding the past to create a better future.
Book Now!