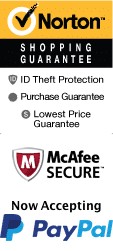 Voodoo History Guided Walking Tour in New Orleans for Adults
1201 St Louis St New Orleans, Louisiana 70112
1-866-267-5732
Chat Now
On the streets of New Orleans, an intriguing and mysterious walking tour awaits you. The Voodoo History Guided Walking Tour is a must-see tour for adults who are looking for something new and exciting to experience in the Big Easy. As you embark on this tour, you will learn fascinating stories and gain insight into the history and legends of voodoo in New Orleans.

This walking tour lasts approximately two hours and covers about one mile of the most interesting locations in New Orleans. Your guide will lead you through the French Quarter, educating you on the origins and traditions of voodoo while visiting landmarks such as Congo Square and St. Louis Cemetery No. 1, where the famous voodoo queen Marie Laveau is buried. Your guide will also provide insight into the differences between Haitian voodoo and the Louisiana brand, and how it has influenced the city's culture.

Discover the city's unique and enigmatic history while learning about the spiritual, cultural, and social role voodoo has played over the years. This tour allows you to not only learn about the history, but also the customs and practices of voodoo that are still present in New Orleans today.

The Voodoo History Guided Walking Tour provides an intimate setting with group sizes limited to under fifteen people, meaning that you will have more opportunity to ask questions and connect with the guide on a personal level. Wear comfortable shoes and dress for the weather as you will be walking outside. The tour will take place regardless of the weather, so bring appropriate rain gear or sun protection, depending on the forecast.

In summary, the Voodoo History Guided Walking Tour in New Orleans provides a unique opportunity to explore the mysterious culture, customs and traditions of voodoo, as well as the historic city of New Orleans. The knowledgeable and engaging guide will keep you captivated by the fascinating stories and legends of one of the most intriguing cities in the USA. You won't want to miss out on this eye-opening experience. Book now and be prepared to be enchanted by the magical world of voodoo!
Book Now!