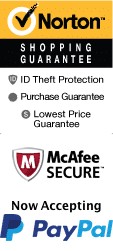 Unsolved Mysteries of New Orleans
1200 Decatur St New Orleans, Louisiana 70116
1-866-267-5732
Chat Now

Exclusive to Viator

Explore the local streets on a walking tour of the city

Informative, friendly and professional guide

Fully narrated tour

Duration: 2 hours

Schedule
If you're looking for adventure and intrigue, the Unsolved Mysteries of New Orleans tour is just the thing for you. Starting in the heart of the French Quarter, this tour takes you on a journey through the dark and mysterious history of New Orleans. You'll walk through the city's most famous cemeteries, including St. Louis Cemetery No. 1, where you'll see the final resting place of Voodoo Queen Marie Laveau. You'll also explore the city's most haunted locations, such as the LaLaurie Mansion, where Madame LaLaurie tortured and murdered her slaves. This two-hour tour is led by an experienced guide who will regale you with tales of mystery, murder, and the supernatural.

Starting in the French Quarter, the tour takes you through the winding streets of the city's oldest neighborhood. You'll explore famous landmarks, like the St. Louis Cathedral, and learn about the city's unique history and architecture. After a brief introduction to the city, the tour takes a darker turn as you make your way to the cemeteries. You'll learn about New Orleans' unique above-ground burial tradition and the stories of some of the city's most famous interments.

One of the most exciting parts of the tour is the visit to the infamous LaLaurie Mansion. Here, you'll hear about the horrific crimes committed by Madame Delphine LaLaurie and the ghosts that are said to haunt the mansion to this day. You'll also visit other haunted locations, like the Sultan's Palace and the Beauregard-Keyes House.

Throughout the tour, your guide will keep you engaged with stories of New Orleans' dark past. You'll hear about famous crimes and unsolved mysteries. You'll also learn about the unique cultural traditions that have shaped the city, including the practice of Voodoo and the influence of African American culture.

The Unsolved Mysteries of New Orleans tour is the perfect way to get a taste of the city's unique history and culture. It's perfect for both visitors and locals alike who are interested in learning more about the darker side of New Orleans. Book your tickets today and get ready for a thrilling adventure through the city's mysterious past.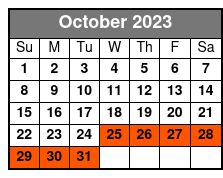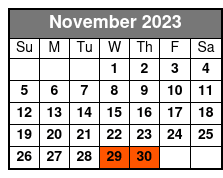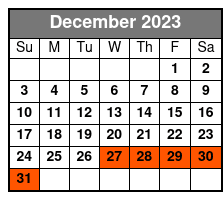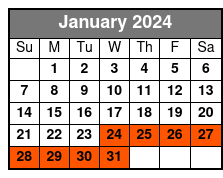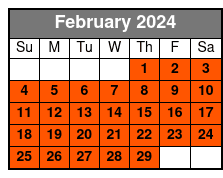 Options:
7pm Departure Public Tour
Available Now until 3/31/2024 View Detailed Schedule
7PM DEPARTURE PUBLIC TOUR : Public Group one to two approx walking tour
4pm Departure - Public Tour
Available Now until 3/31/2024 View Detailed Schedule
4pm Public Tour Option: 4pm Public Tour OptionWalking Tour Approx 1 - 2 hours duration
Book Now!