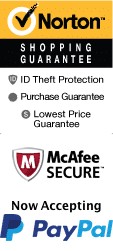 New Orleans Distillery Tour
3715 Tchoupitoulas St New Orleans, Louisiana 70115
1-866-267-5732
Chat Now


During the tour, which is guided by knowledgeable and friendly staff, you'll learn about the history of rum in New Orleans and the techniques used to create the award-winning spirits produced by the distillery. You'll see the stills and other equipment used to produce the rum, and may even get to witness the distilling process in action. And, of course, no visit to the Old New Orleans Rum Distillery would be complete without a tasting of the finished product.

The tour typically lasts around an hour, and requires some walking, so be sure to wear comfortable shoes. The distillery is located in the French Quarter, making it easily accessible to visitors staying in the area.

But the Old New Orleans Rum Distillery isn't just a place to learn about rum - it's also a symbol of the city's rich cultural heritage. The distillery was founded in 1995, and was the first rum distillery to open in New Orleans in over 100 years. Since then, it has become a beloved local institution, and its award-winning rums are now distributed throughout the United States.

With its fascinating history and commitment to quality, the Old New Orleans Rum Distillery is a must-visit attraction for anyone interested in rum, distilling, or New Orleans culture. So next time you're in town, be sure to swing by and experience all that this unique destination has to offer.
Book Now!