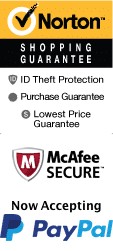 The Original French Quarter Seafood Food Tour
816 Decatur St New Orleans, Louisiana 70116
1-866-267-5732
Chat Now


Led by a knowledgeable local guide, guests will embark on a two-hour walking tour that will take them to several famous restaurants and hidden gems. They'll get to sample a variety of seafood dishes, including gumbo, jambalaya, and fresh oysters, all while learning about the history and stories behind each dish.

During the tour, guests will not only experience the unique flavors of New Orleans, but also witness the architecture and atmosphere of the French Quarter. They'll visit local landmarks such as the St. Louis Cathedral and Jackson Square, and stroll down the iconic Bourbon Street.

This activity requires walking about 1.5 miles, so be sure to wear comfortable shoes. Each tour is limited to 12 guests to ensure an intimate and personalized experience. Additionally, the guides are passionate about their city and eager to share their knowledge and recommendations for other activities and dining options in the area.

New Orleans is home to some of the best food in the world, and The Original French Quarter Seafood Food Tour offers a delicious and authentic taste of the city's culinary scene.

So come and join this delightful experience and delve into the depths of the city's unique cuisine. Book your tour today and let your taste buds travel on a mouthwatering journey through the French Quarter.
Book Now!