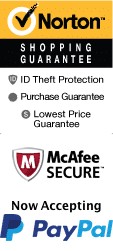 The Icons Museum Premier Art Tour
75533 River Rd Covington, Louisiana 70435
1-866-267-5732
Chat Now


Starting with a walking tour of the historic city, guests will discover some of the most iconic landmarks and learn of the artists who have contributed to its cultural significance. The guide leading the tour will share with you the history and stories of the city's hidden corners starting with the voodoo rituals of Congo Square, to the present-day modern street art scene, and everything in between.

The Icons Museum Premier Art Tour will take you to visit some of the most influential galleries in the city as well. Led by knowledgeable and passionate guides, the tour will introduce you to gifted artists and their work while discovering the ways in which their art uniquely represents the city's vibrant melting pot of cultures. The excursion includes a guided tour with several great stops and a chance to shop with exclusive discounts and to pick up one-of-a-kind souvenirs.

The city of New Orleans has a rich history and has been home to many famous artists - both past and present. This tour is designed to provide an in-depth look at the cultural roots of the city's art, allowing guests to experience the thrill of discovery and get an inside look at the making of this iconic city. You'll be able to experience a true sense of place and be inspired by the creativity that fuels this city.

In conclusion, The Icons Museum Premier Art Tour is the perfect choice for those looking to get a holistic view of New Orleans' rich art scene. Experience firsthand walking through the city's renowned landmarks, chats with local artists, and admire the black artistic expression that pervades New Orleans on this enriching journey. This tour is the perfect way to discover the best of what the city's art scene has to offer, while also gaining a deeper appreciation of its history and culture. Don't miss out on this unique experience that will set your heart aflame, and leave you with lasting memories of the city's art and culture.
Book Now!