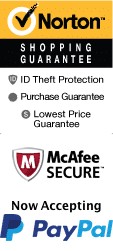 Taste of Nawlins French Quarter Food Tour
400 Royal St New Orleans, Louisiana 70130
1-866-267-5732
Chat Now

Once-in-a-Lifetime Experience

Informative, friendly and professional guide

Excellent value for money

Explore the local streets on a walking tour of the city

Family friendly

Led by a local guide

Duration: 2 hours 30 minutes

Schedule
Indulge in the flavors of New Orleans on the Taste of Nawlins French Quarter Food Tour. This delectable tour will take you through the heart of the French Quarter, where you'll have the opportunity to taste a variety of mouth-watering culinary delights that the city of New Orleans is famous for.
The tour will begin by meeting your friendly guide who will take you to some of the most iconic restaurants and eateries in the city. You'll be introduced to a variety of flavors including gumbo, jambalaya, muffulettas, beignets, pralines and more. As you make your way through the lively and bustling streets of the French Quarter, your guide will provide insights into the history and culture of this vibrant city.
During the three-hour tour, you'll visit some of the oldest and most famous restaurants in New Orleans. You'll also have the chance to taste and learn about Creole and Cajun cuisine and the evolution of the city's food scene. Additionally, you'll have the opportunity to interact with the chefs and learn about their cooking styles and the secrets behind their famous dishes.
One of the highlights of the tour is visiting the iconic Café du Monde for their world-famous beignets and chicory coffee. The beignets are fluffy and delicious, and the coffee adds a rich flavor to this classic New Orleans treat. The tour will also include iconic locations such as the historic French Market and other hidden gems that showcase the true essence of the French Quarter.
This tour caters to people of all ages and dietary requirements. Whether you're a foodie or a history buff, this tour is perfect for anyone looking to discover the culture and cuisine of New Orleans. With an expert guide leading the way, this experience is sure to be one you'll never forget.
In conclusion, the Taste of Nawlins French Quarter Food Tour is a unique and informative experience that invites you to indulge in the flavors of New Orleans and learn about the city's rich culinary history. Don't miss out on this opportunity to taste some of the most delicious food the city has to offer and immerse yourself in the vibrant culture and lively atmosphere of the French Quarter. Book your tickets now and get ready to embark on a culinary adventure!
Book Now!