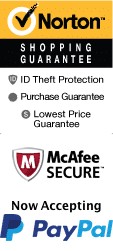 Struttin' Down Royal Street Walking Audio Tour by VoiceMap
7 Royal St New Orleans, Louisiana 70130
1-866-267-5732
Chat Now


You will start at the corner of Royal and Conti Streets, where the audio tour will begin to guide you through the French Quarter. The tour is designed to take around an hour or so, but you can pause and resume it at any time according to your convenience. During the tour, you will explore the architecture, culture, and history of New Orleans, learning about its famous landmarks, various hidden gems, and flavorsome cuisine scene.

The tour covers around 1.5 miles within which you get to explore the heart of the French Quarter and see its famous landmarks like the famous Jackson Square, St. Louis Cathedral, and the Cabildo. Additionally, you will witness a variety of street performers, enjoy the delectable Cajun cuisines, and learn about the region's rich history, all while strolling through culturally diverse neighborhoods.

This tour is suitable for all ages and designed to allow you to explore the city at your own pace, on your schedule and treasure your experience and memories. You can take the tour with your friends and family, alone, or even in small groups, making it the perfect way to see the colorful side of the city and to learn all about NOLA's history.

The Struttin' Down Royal Street Walking Audio Tour by VoiceMap is the perfect activity for those who are curious about New Orleans and want to explore its past, present, and future while being guided by a professional audio guide. This activity is an excellent way to immerse yourself in the vibrant culture and history of the French Quarter while creating unforgettable memories.

In conclusion, book the Struttin' Down Royal Street Walking Audio Tour by VoiceMap and experience the wonders of New Orleans like never before. This tour is a must-do activity for history buffs, culture vultures, and anyone who wants to explore the fascinating French Quarter – so what are you waiting for? Get ready to experience the city's magic and uncover its hidden treasures with this innovative and interactive audio tour.
Book Now!