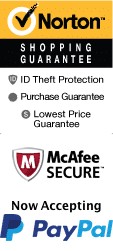 St. Roch Cemetery Tour
1725 St Roch Ave New Orleans, Louisiana 70117
1-866-267-5732
Chat Now
Explore the fascinating and rich history of New Orleans through a visit to St. Roch Cemetery on this exciting tour. Located in the beautiful city of New Orleans, St. Roch Cemetery is a magnificent site offering unique and intriguing experiences to visitors.

This walking tour will take you through the cemetery as your knowledgeable guide shares interesting stories about the site's past and its significance in the city's history. You will learn about the various burial traditions of New Orleans, including above-ground tombs and the role they play in preserving the city's past.

During this tour, you can expect to spend around 1 hour exploring the cemetery and its history. The tour requires a moderate amount of walking, so comfortable shoes are recommended. You will be amazed at the stunning and unique architecture of the tombs, which are adorned with sculptures and intricate details.

St. Roch Cemetery is also home to the chapel of the same name, which is one of the most unique and fascinating structures in the cemetery. Built in the late 19th century, the chapel is a beautiful example of the Gothic Revival style and is one of the most popular attractions in the cemetery.

Aside from its architectural and historical significance, St. Roch Cemetery is noteworthy for its spiritual purpose. It is widely believed that the site possesses healing powers, and many people visit St. Roch to seek solace and healing.

In summary, the St. Roch Cemetery Tour is an engaging, informative, and exciting opportunity to explore the unique history and culture of New Orleans. Whether you're visiting the city for the first time or are a seasoned traveler, this tour is an absolute must-see attraction that should not be missed. Book your tour today and join us for an unforgettable experience!
Book Now!