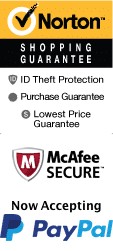 Small Group of 8 for French Quarter History Walking Tour
600 Decatur St Suite 106 New Orleans, Louisiana 70130
1-866-267-5732
Chat Now
If you're hoping to deepen your knowledge of the rich history and vibrant culture of New Orleans, look no further than the Small Group of 8 for French Quarter History Walking Tour. Led by an expert local guide, this intimate tour takes you through the charming streets and hidden corners of the French Quarter, revealing the stories behind some of the most iconic landmarks in the city.

Over the course of approximately two hours, you'll cover a distance of just under a mile, exploring the highlights of the Quarter while learning about the city's colonial past, its complex cultural heritage, and the events that have shaped it into the unique place it is today. Your guide will share fascinating anecdotes and historical tidbits, illuminating the architecture, food, music, and art that define New Orleans.

As you stroll past the wrought-iron balconies, colorful houses, and lush courtyards that line the streets, you'll take in the sights, sounds, and smells of this enchanting part of town. From the bustle of Jackson Square to the serene beauty of St. Louis Cathedral, you'll get an up-close look at the city's most iconic landmarks, as well as hidden gems that only a local guide can reveal.

In addition to the architecture and landmarks, your guide will also introduce you to some of the best culinary and cocktail delights the French Quarter has to offer. You'll enjoy samples of classic New Orleans dishes, like jambalaya and beignets, as well as some of the city's signature cocktails.

This walking tour is perfect for history buffs, foodies, and anyone who wants to go beyond the surface level of this dynamic city. You'll gain an appreciation for the deep cultural roots that have made New Orleans famous, as well as a deeper understanding of the present-day struggles and triumphs of this iconic American city.

In conclusion, the Small Group of 8 for French Quarter History Walking Tour is an excellent way to gain a deeper appreciation for the rich history and cultural melting pot that make New Orleans one of the most fascinating places in the world. Join a knowledgeable guide, sample some delicious local cuisine, and explore the hidden corners of this enchanting neighborhood on foot – it's an experience you won't forget. Book your tour today and join the colorful tapestry of New Orleans' past and present.
Book Now!