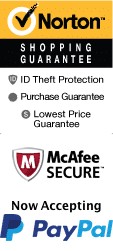 Small-Group Jazz Stories from Armstrong Park Tour in New Orleans
701 N Rampart St New Orleans, Louisiana 70116
1-866-267-5732
Chat Now
Experience the ultimate adventure of exploring New Orleans' top iconic sites from both sea and land with the City Sightseeing Hop-On Hop-Off Bus and Riverboat Tour! Get ready to embark on a wonderful journey wrapped in vibrant culture, history, and entertainment. Hop on and off the iconic open-top double-decker bus and encounter the city's most delightful and famous landmarks, such as Jackson Square, the French Market, and the popular Bourbon Street.

The tour's main highlight is the delightful riverboat ride that takes you along the shore of the Mississippi River and allows you to witness the city's skyline from a different perspective. The riverboat features three decks, two of which are enclosed air-conditioned levels, perfect for keeping cool while soaking up the scenic views of the river. Live narrations accompany the ride, ensuring that you don't miss any dazzling landmarks while navigating the river. The riverboat ride lasts approximately two hours, providing enough time to relax, grab a cold drink, and take photos during the journey.

The bus's top deck offers the perfect vantage point to catch a glimpse of the city's beauty while riding past fascinating neighborhoods and iconic attractions. Feel free to hop off at any point and flexibly customize your itinerary to match your preferences. Later, simply hop back on and resume your tour, making the experience entirely your own.

This tour is perfect for first-time visitors and veteran travelers alike. The journey covers a wide range of attractions, sites, and monuments, allowing you to discover the incredible culture and history of New Orleans while enjoying the city's breath-taking views. Along the way, be sure to check out some of the city's hidden gems that are not well-known to tourists.

Uncover the fascinating history of New Orleans with the City Sightseeing Hop-On Hop-Off Bus and Riverboat Tour. Learn about the city's founding, its extraordinary architecture, and the events that shaped the city into what it is today. The tour also provides crucial information on the city's diverse cuisine, art, and culture, making it fascinating and informative. The friendly and knowledgeable staff is always available to provide guidance and recommendations, making your journey one for the books.

In conclusion, the City Sightseeing Hop-On Hop-Off Bus and Riverboat tour is a must-do experience in New Orleans, perfect for exploring the city at your pace and time. Witness the city's incredible sites, landmarks, and culture from both land and water, all while enjoying informative narrations, incredible views, and an excellent boat ride experience. Book a tour today and start your New Orleans adventure right!
Book Now!