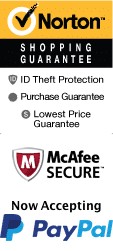 Small-Group Walking Garden District Tour in New Orleans
2729 Prytania St New Orleans, Louisiana 70130
1-866-267-5732
Chat Now
Looking for a unique and entertaining experience in New Orleans? Look no further than the Small-Group Bayou Airboat Ride with Transport from Vacations Made Easy. This thrilling tour takes you deep into the heart of Louisiana's famous bayou country, offering a one-of-a-kind adventure that's perfect for anyone who loves nature, wildlife, and the great outdoors.

During your guided airboat ride, you'll soar through the swampy waters of the bayou, feeling the rush of the wind in your hair as you take in the stunning scenery that surrounds you. Your expert guide will point out all of the best sights along the way, from hidden coves and inlets to dense forests and vibrant wildlife. You'll have the chance to see alligators, snakes, birds, and more, all in their natural habitats. Plus, with a small group size, you'll be able to ask your guide plenty of questions and get even closer to the action.

The Small-Group Bayou Airboat Ride with Transport is perfect for anyone who wants to explore the wild side of Louisiana without having to worry about logistics. With convenient roundtrip transportation from New Orleans included, you'll be able to sit back, relax, and enjoy the ride without any stress. Once you arrive at the bayou, your adventure will begin.

The tour typically lasts around two hours, giving you plenty of time to soak up the sights and sounds of the bayou. You'll be provided with all of the necessary safety equipment, including life jackets and ear protection, so you can focus on having fun and enjoying the ride. Whether you're a nature lover or just looking for a fun and unique experience, the Small-Group Bayou Airboat Ride with Transport is the perfect choice for your next trip to New Orleans.

If you're interested in Louisiana's history and culture, you'll also love learning about the bayou's unique history and traditions. From fishing and hunting to music and food, the bayou has a rich and fascinating history that's sure to captivate your imagination. You'll also have the chance to learn about the local ecology and what makes the bayou such a vital and important ecosystem.

In conclusion, if you're looking for an exciting and unforgettable adventure in New Orleans, look no further than the Small-Group Bayou Airboat Ride with Transport. With its stunning natural beauty, rich cultural heritage, and plenty of thrilling wildlife sightings, this tour is the perfect choice for anyone who wants to experience the best of Louisiana's outdoor adventures. Don't miss your chance to explore the bayou in style and comfort – book your tickets today!
Book Now!