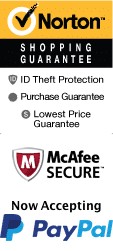 Small-Group Guided Walking Tour of Bourbon Street
622 Canal St New Orleans, Louisiana 70130
1-866-267-5732
Chat Now
Get ready for a unique and exciting airboat adventure in the Louisiana Bayou, brought to you by Airboat Adventures in New Orleans! Located just 30 minutes from the heart of the city, this thrilling excursion takes you through the legendary swamps filled with alligators, snakes, and other fascinating wildlife. Your expert guide will navigate the bayou, providing insightful commentary and pointing out notable landmarks, while you enjoy a fun-filled ride on the fast and maneuverable airboat.

During this two-hour excursion, you will explore over 20,000 acres of pristine swamp area, where you will get up close and personal with the inhabitants of the bayou. With easy access to shallow waterways and hidden nooks, the airboat allows you to explore areas that are otherwise impossible to reach. Marvel at the beauty of the swamps as you glide through the water, spot alligators basking in the sun, and watch as turtles and other wildlife come into view.

Your adventure with Airboat Adventures begins with a convenient pickup from your hotel in New Orleans, followed by a scenic drive to the embarkation point. Once you arrive, you'll be welcomed by your friendly guide, who will provide a safety briefing and ensure that you are comfortable before setting off. Be prepared to connect with nature and experience all the beauty and mystery that the Louisiana Bayou has to offer.

Throughout this unique adventure, you'll appreciate the importance of preserving the natural habitats of these incredible creatures, while simultaneously learning more about the Cajun culture and way of life that has embraced the swamp for centuries. All in all, this is an exciting excursion you won't want to miss while visiting New Orleans.

In summary, Airboat Adventures in New Orleans offers an exhilarating and immersive airboat tour that provides an unforgettable glimpse into the fascinating world of the Louisiana Bayou. From encountering alligators in their natural habitat to exploring the vast swamps, this two-hour excursion is perfect for those looking to experience the beauty and adventure of the area. With convenient hotel pickup and a knowledgeable guide, you'll have everything you need for an unforgettable day on the water. Join us for a ride you'll never forget!
Book Now!