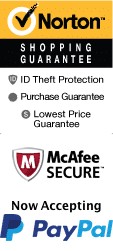 Oak Alley Plantation Tour
600 Carondelet St New Orleans, Louisiana 70130
1-866-267-5732
Chat Now


Your Oak Alley Plantation tour starts with a history lesson about this spectacular estate, which was once the working home of over 100 enslaved workers. Your expert guide will provide you with history and insights into plantation life and remarkable architecture. You'll begin your journey through the plantation with a visit to the slave quarters, kitchens, blacksmith shop, and the Big House, where the plantation owners once resided.

The breathtaking surroundings and architecture of Oak Alley Plantation is what makes it one of the most photographed locations in the American South. The tour offers an excellent opportunity for history buffs or photographers to capture perfect shots of the grand mansion and surrounding landscape.

Having undoubtedly worked up an appetite, next on the tour is a delicious lunch at the plantation restaurant, Oak Alley Plantation Restaurant and Inn, where you can taste traditional southern comfort food. Afterward, you can take a leisurely stroll through the grounds or explore the gift shop for souvenirs to remember this unique experience.

In conclusion, the Oak Alley Plantation tour is an ideal way to discover the captivating history of Louisiana's sugar trade. The immersive tour guide, awe-inspiring architecture, and excellent dining options make it a memorable experience. Book your guided tour today, and experience the grandeur and charm of Oak Alley Plantation.
Book Now!