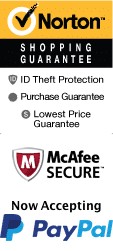 Oak Alley Plantation Tour
600 Carondelet St New Orleans, Louisiana 70130
1-866-267-5732
Chat Now
If you're visiting New Orleans, a must-see activity is the Oak Alley Plantation Tour. Located just an hour from the city, this historical plantation offers a glimpse into the antebellum South. As you approach Oak Alley, you're immediately awe-struck by the stunning oak-lined path that leads to the plantation's entrance.

As you begin your tour of the plantation, you'll learn about the life of the wealthy and enslaved families who called it home. Guides will tell you stories of those who worked on the plantation and the impact they had on the success of the property. You'll explore historic slave cabins, the blacksmith shop, and the artifacts found around the property.

After the tour, you'll have time to explore the grounds on your own. Take in the beauty of the gardens and the towering oaks that surround the property. Head to the gift shop to purchase souvenirs or grab a bite to eat at the on-site restaurant that serves up traditional Louisiana cuisine.

What really sets Oak Alley Plantation Tour apart is the opportunity to see and learn about the Big House that was built in 1837. This Greek Revival home features grand interiors, a unique staircase, and original artwork. You'll feel like you've stepped back in time as you wander through the home and learn about its history.

Oak Alley Plantation has been featured in movies and television shows, such as Interview with a Vampire and American Horror Story. It's easy to see why this plantation is so popular among visitors and locals alike. You'll leave with a newfound appreciation for the history and beauty of Louisiana.

In conclusion, the Oak Alley Plantation Tour is a must-see attraction for anyone visiting New Orleans. You'll be transported back in time as you explore the plantation and the grand Big House. The unique history, stunning architecture, and picturesque scenes make this tour a standout experience. Book your tickets today for an unforgettable adventure.
Book Now!