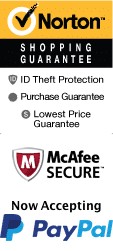 NOLA Carte Food Tours
630 St Peter New Orleans, Louisiana 70130
1-866-267-5732
Chat Now


Starting at 10:30 am, the tour lasts around 2.5 hours and covers about 1.5 miles of walking. Don't worry, the pace is leisurely, and there are plenty of stops to sit down and enjoy your food. Along the way, you'll get to try classic New Orleans dishes like gumbo, jambalaya, and beignets, as well as some unexpected treats. Vegetarian options are also available upon request.

Your knowledgeable guide will not only introduce you to delicious food but also to the history and culture of New Orleans. You'll learn about the fascinating blend of French, Spanish, and African influences that make up the city's unique cuisine. You'll also explore charming neighborhoods like the French Quarter and the Marigny, discovering hidden gems that you might not have found on your own.

This tour is ideal for both first-time visitors and locals looking to discover new culinary experiences. You'll leave with a full belly and a deeper appreciation for New Orleans' rich food culture. Be sure to come hungry and wear comfortable shoes - you won't want to miss a single bite.

In conclusion, Nola-Carte Food Tours is the ultimate New Orleans food experience. This guided walking tour takes you on a culinary journey through the city's most delicious and historic neighborhoods, introducing you to local delicacies and fascinating culture. Whether you're a seasoned foodie or a curious traveler, this tour is not to be missed. Join us on this unforgettable adventure and taste your way through the heart of New Orleans.
Book Now!