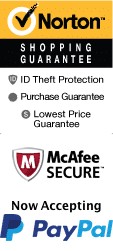 New Orleans Voodoo Tour
723 St Peter New Orleans, Louisiana 70116
1-866-267-5732
Chat Now

Explore the local streets on a walking tour of the city

Step back in time on a history tour

Informative, friendly and professional guide

Duration: 90 minutes

Schedule
Get ready for a fascinating adventure into the mystical world of Louisiana's Voodoo culture, with the New Orleans Voodoo Tour! This 2-hour walking tour will take you through the historic French Quarter of New Orleans, where you will learn about the origins, beliefs, and practices of Voodoo, the unique religion that is deeply woven into the city's cultural fabric.
Led by Voodoo practitioners, the tour starts at the famous Bourbon Orleans Hotel, a historical landmark known for its ghostly sightings. From here, you will embark on a thrilling journey through the dark alleys and hidden courtyards of the city, exploring the intriguing world of Voodoo rituals and ceremonies. You will discover the secrets behind the voodoo queen, Marie Laveau, who was known as the "Voodoo Queen of New Orleans," and learn about the various spell-casting rituals and talismans that are still used by practitioners today. You will also get to see interesting artifacts and relics that are unique to Voodoo culture, such as voodoo dolls, potions, and charms.
Throughout the tour, you will also hear fascinating stories about the supernatural and paranormal events that are intertwined with New Orleans' vibrant history. As you wander through the city, your guides will explain the significance of voodoo in the daily lives of New Orleanians, and how it has influenced the city's architecture, music, and cuisine.
This walking tour is perfect for those who want to immerse themselves in the culture and history of New Orleans, and explore the mysterious world of Voodoo. With knowledgeable and engaging guides, you will be taken on a journey that will leave you with a deeper understanding and appreciation for this unique religion and the city's rich, eclectic history.
Experience the magic of Voodoo on the New Orleans Voodoo Tour, and discover the secrets of one of the most vibrant and intriguing cultures in America. Don't miss out on this unforgettable adventure!
Book Now!