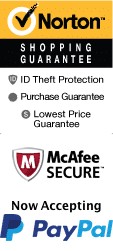 New Orleans Party Bus Happy Hour
Are you ready for a fun-filled night in the Big Easy? Look no further than the New Orleans Party Bus Happy Hour! This activity takes place in the heart of New Orleans and is perfect for those looking to enjoy a night on the town in a unique and exciting way.

The party bus itself is a highlight of the experience, as it is decked out with neon lights and state-of-the-art sound systems. The bus is equipped to seat up to 25 people, making it perfect for group outings or celebrations. The Happy Hour tour includes stops at several popular bars throughout the city, each offering a unique atmosphere and drink specials.

The activity typically lasts about 2.5 hours and is led by a professional driver/guide. This means you can sit back, relax, and enjoy the ride while taking in all the sights and sounds of New Orleans at night. The dress code for the event is casual, so wear comfortable shoes and dress appropriately for the weather.

Throughout the tour, you'll have the opportunity to try some of the city's famous libations, including the Hurricane cocktail and locally brewed beer. You'll also get to experience some of the city's iconic architecture and landmarks, such as the French Quarter and Bourbon Street.

In addition to the drink specials and sightseeing, the New Orleans Party Bus Happy Hour is also a great way to meet new people and make some memories with friends. Take selfies with the neon lights, dance to the music, and let loose on the bus with other excited guests.

This activity is perfect for anyone looking to experience New Orleans nightlife in a unique and exciting way. Whether you're a local or a first-time visitor, the New Orleans Party Bus Happy Hour is sure to provide an unforgettable experience. So gather your friends, get on board, and get ready for a night to remember!
Book Now!