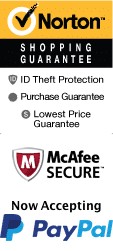 New Orleans Original Cocktail Walking Tour
400 Toulouse St New Orleans, Louisiana 70130
1-866-267-5732
Chat Now
Discover the best cocktails and restaurants in the New Orleans French Quarter with the New Orleans Original Cocktail Walking Tour. This two-hour guided tour will introduce you to some of the iconic New Orleans drinks beloved by natives and tourists alike such as The Hurricane, the Hand Grenade and Pimm's Cup.
You'll start at the Pirate's Cove, a hole-in-wall bar on a street so small it doesn't appear on most city maps. You'll sample the Absinthe and enjoy the atmosphere of a place that dates back to the time when pirates made the bar a regular stop. Pat O'Brien's on Bourbon Street began life as a speakeasy during Prohibition. It's the home of the classic New Orleans drink The Hurricane, which was invented in the 1940s after the bar's owners found themselves with a glut of rum. They invented the rum-heavy drink and once they put in a hurricane-shaped glass, a legendary drink was born.
Sylvain's in the Roosevelt Hotel in the heart of the French Quarter and they are best known for the Sazerac, a drink they describe as the "the Official Drink of New Orleans." It was invented back in the 1800s by a Creole man who claimed the concoction was a health elixir. Originally made with Cognac and bitters, you can also get it with Rum. The tour ends at the Tropic Isle, which in 1983 invented a drink they called the "Hand Grenade." Named that way because drinking more than one will knock the feet out from under you, the potent drink is green, super sweet and served in a tall tube with a base that looks like a grenade.

Take this tour on your first day in New Orleans to find out the places you must go! From the Sazerac and Pimm's Cup to the Hurricane and Hand Grenade, you'll enjoy a view of New Orleans through its history of fine dining and drinking. Hear classic stories of the unique concoctions made famous in New Orleans and the characters that brought them to life.
Go behind the scenes at the oldest restaurant in the city to visit the wine cellar and the private dining rooms. You'll be shaken (not stirred) by the recipes of the city's most infamous cocktails along the way.

So enjoy a walk through the French Quarter's famous bars and restaurants and discover the city's celebrated cocktails. It's history - with a twist!
Options:
New Orleans Original Cocktail Walking Tour: 4:00pm Tour 16:00
Available Now until 12/31/2023 View Detailed Schedule
4:00pm original cocktail tour
Book Now!