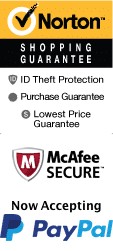 New Orleans Music Walking Tour
740 N Rampart St New Orleans, Louisiana 70116
1-866-267-5732
Chat Now


Led by a knowledgeable guide, you'll be taken on a stroll through the city's iconic Bourbon Street and Royal Street, soaking up the sounds of jazz, blues, and gospel music. The tour also includes a stop at Preservation Hall, where you can witness an authentic live performance of traditional New Orleans jazz.

The walking tour takes approximately 2 hours, covering a distance of around 1 mile. Guests are advised to wear comfortable shoes and clothing, as the tour involves moderate walking. All ages are welcome to join in on this activity.

Experience the rich history of New Orleans music as you walk through the city's historic neighborhoods. Your guide will provide you with fascinating facts and insights into the evolution of New Orleans music over the years. The tour also includes a visit to Jackson Square, where you can marvel at the stunning architecture and street performances.

New Orleans is known worldwide for its vibrant music scene and unique cultural heritage. The New Orleans Music Walking Tour showcases the best of this city's music and is the perfect way to experience the spirit of New Orleans.

In conclusion, the New Orleans Music Walking Tour is a must-try activity for music lovers, cultural enthusiasts, and history buffs. Be prepared to embrace the city's rich cultural heritage, indulge your senses in the incredible music scene, and experience the vibrant energy of New Orleans. Book your tickets now and get ready for an unforgettable musical journey through the heart of the city.
Book Now!