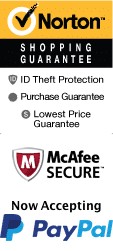 New Orleans Music Tour
740 N Rampart St New Orleans, Louisiana 70116
1-866-267-5732
Chat Now


Led by a knowledgeable guide, your tour will take you through the lively streets of the French Quarter, starting at the historic jazz club Preservation Hall. From there, you'll be treated to a variety of performances and presentations, including visits to the homes of legendary musicians like Jelly Roll Morton and Sidney Bechet, the Louis Armstrong Park, and the Congo Square area — the very birthplace of jazz.

Along the way, your guide will share fascinating insights into the history of New Orleans' music scene, covering a range of genres from jazz and blues to gospel and brass band music. You might even get to chat with a local musician or two and hear about their experiences performing in the city.

This tour is perfect for music lovers of all ages, providing a chance to learn about the rich cultural heritage of New Orleans and its vital contributions to the world of music. And with its intimate small group setting, you'll have plenty of opportunities to interact with your guide and fellow travelers, making for an unforgettable experience.

So if you're looking for an immersive way to explore the vibrant music scene of New Orleans, don't miss out on this incredible tour. Book your tickets today and get ready to groove to the sounds of the Big Easy!
Book Now!