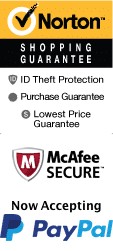 New Orleans Music Tour
806 N Rampart St New Orleans, Louisiana 70116
1-866-267-5732
Chat Now

Fully narrated tour

Informative, friendly and professional guide

Great overview and orientation of the city

Duration: 2 hours

Schedule
If you are a lover of music, then the New Orleans Music Tour is the activity you don't want to miss while in New Orleans. The tour takes you through the city's streets where you get to experience the birthplace of jazz and its evolution over time. Alongside a knowledgeable guide, you'll hear about the city's most famous musicians and visit the most important music venues in New Orleans.
Starting in the French Quarter, the tour guide meets visitors at the meeting point, and then together, they embark on a journey through time. From jazz to blues, Cajun, and zydeco music, renowned musicians such as Fats Domino, Jelly Roll Morton and Louis Armstrong, all made their mark on the city's music scene. Visitors will learn about the origins of each genre and how it links to the city's culture.
The tour takes about 2 hours and is a walking tour whereby the distance walked isn't too strenuous. Visitors are encouraged to wear comfortable shoes and carry a bottle of water. Along with sightseeing and stories, the tour also incorporates music performances where visitors get to experience the music of New Orleans live.
Not only does this tour offer an entertaining and immersive experience, but it also provides historical context. The city's musical history is an integral part of its culture, so this tour is not just for music enthusiasts - it's for everyone.
The New Orleans Music Tour is an opportunity to learn about the city's rich musical history and diverse soundscape while experiencing live performances alongside a knowledgeable guide. By the end of the tour, you're guaranteed to have a broad understanding of why music is an integral part of New Orleans' identity and culture.
If you're a music lover or simply looking to learn about the city's history, then you won't have to look any further than the New Orleans Music Tour for your next activity in the city. Don't miss out on this memorable experience and book your tour today.
Book Now!